Thorburn Funeral Directors
---
Helping families in mid and upper Annandale since 1958
Guiding you with knowledge
---
---
Thorburn Funeral Directors
---
Here when you need assistance the most
---
First steps and Registering the Death
Arranging a funeral for a loved one is thankfully not part of everyday life and for many it will be the first time they have faced this experience. What to do? Many questions to be asked and answered and all at a time when emotions are running high and you and the closest people to you have been stricken by grief.

Thorburn Funeral Directors, when they are called do know what to do, this is their job, they have the experience and they are trained to deal with the emotion and grief you endure when you lose a loved one. The death may occur at home, in a hospital or in a care-home, whichever, one of the first things you should do is contact your Funeral Director, care-home staff may do this on your behalf. The guidance will begin on this very first call. We will arrange for conveyance of the deceased to our rest rooms where they will be cared for and encoffined and remain in our care until the day of the funeral. Should you wish we can arrange for you to visit your loved one at our premises prior to the funeral.

For the funeral arrangements we will come and see you at your home, or if you prefer, you can visit our office at a time which suits you. Our funeral Director will first advise you on the procedures for registering the death, the administrative process, the documents you require and who to contact to arrange an appointment with your nearest registrar. When you have registered the death, you will receive a Certificate of Registration of Death (Form14), the Funeral Director will require this so that formal arrangements can be made for the funeral.
Cremation or Burial
You will be faced with the decision whether to choose cremation or burial, this choice may have been made easier if the person who has passed away had expressed their wishes before they had died.

Dumfries and Galloway is fortunate to have the award winning Roucan Loch Crematorium situated in 50 acres of countryside only 2 miles on the east side of Dumfries. The serene location of Roucan Loch is inspirational overlooking tranquil waters where abundant wildlife and calming birdsong create an oasis of stillness and peace and a natural final resting place.
Roucan Loch have a number of memorial options available at their site for resting the cremated remains (ashes) or you may wish our funeral director to have them returned to you.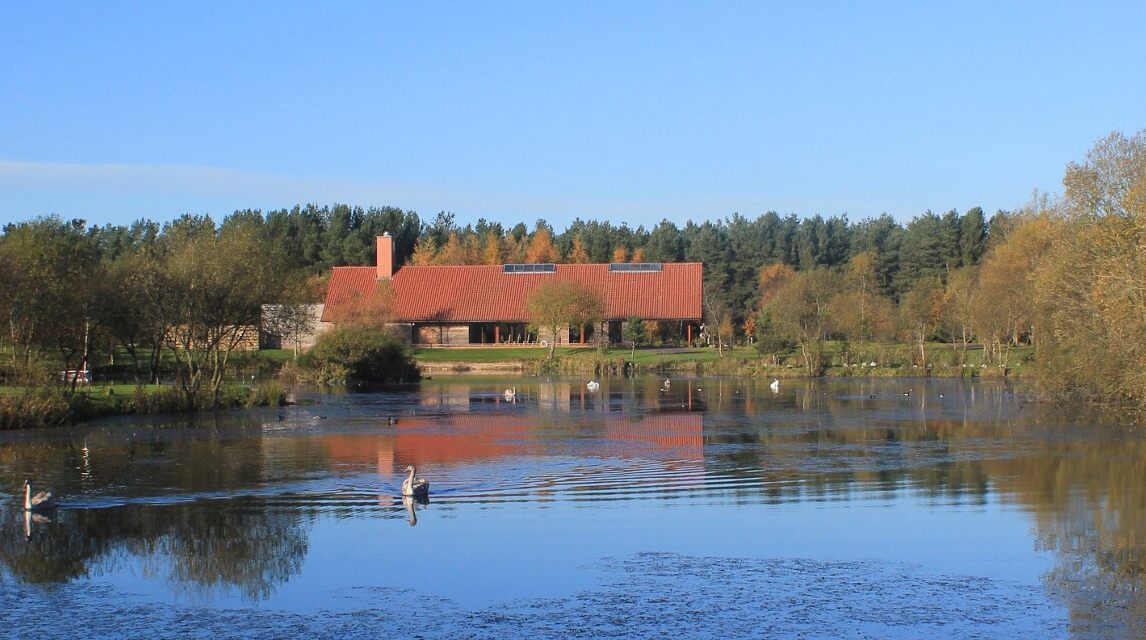 There are a number of Council run cemeteries in Dumfries and Galloway and your family may already have purchased a plot for someone who has previously deceased. Each plot in a cemetery can take two or three full interments.
These Council graveyards are lawn cemeteries and each grave is marked by a memorial headstone. Roucan Loch has the option of a green woodland burial and the coffin is interred under a tree, our Funeral Director can advise you on all of these options.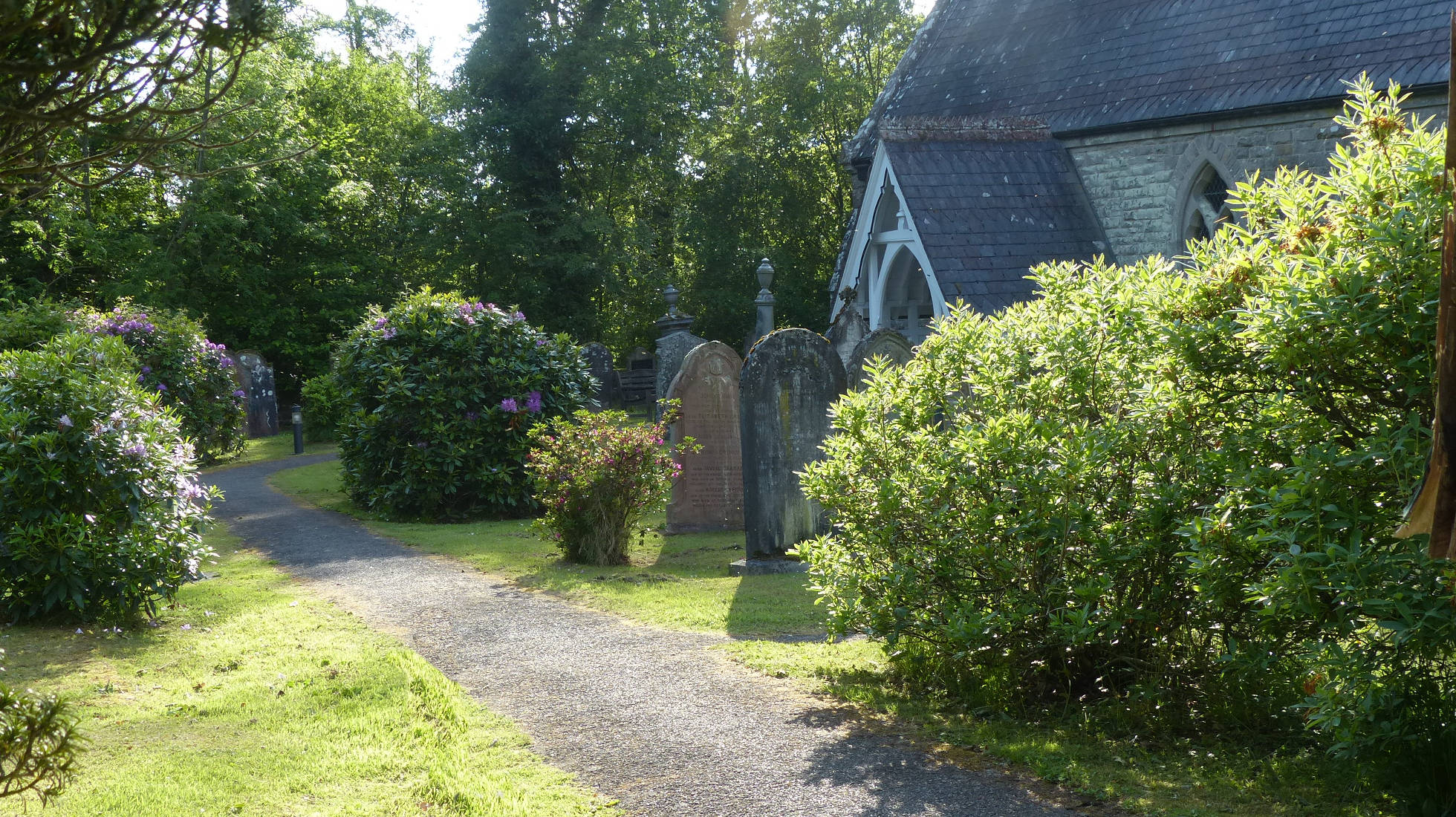 The Style of Funeral Service
We try to tailor a funeral service to meet your own needs whether it be in the Church, a hall, the Crematorium or graveside. A member of the clergy is always available, but a civil funeral service is one which is conducted by a funeral celebrant, a number of which are available in the area. Whoever is taking the service our Funeral Director will arrange for them to contact you and then meet you to discuss the content and order of the service. The service can include hymns, prayer, poems, music and eulogy / tribute to the deceased which is sometimes delivered by a family member or friend.

We can make up the cd music of your choice and if you wish, we can print service sheets, often with a photograph on the front, the exact layout you will be able to discuss with our Funeral Director.

Other matters our Funeral Director will discuss and can provide for you is transport by limousine for the family to travel with the hearse and form the funeral cortege. Our chauffer driven car can pick you up from your home, take you to the funeral venue, then to the cemetery (if applicable) and then back home again or to the hotel where there is a funeral tea. Our Funeral Director can also arrange this tea for you, there are several hotels in the area which provide this service.

We can arrange for Obituary Notices to be published in local or national newspapers and we will discuss with you the options and recommend appropriate wording. Acknowledgement notices can also be placed in the newspapers following the funeral service.

Flowers can be an integral part of the funeral service and our Funeral Directors can arrange family flowers for you or you can contact / visit your own local florist and we can make arrangements with them for delivery etc.

You may wish for donations to be made by attendees at the funeral which would go to a charity of your choosing. This can be mentioned in the obituary notice and at the funeral service we would have a collection box in place with a card stating the charity of choice.

Our Funeral Director would pay a courtesy call to the family within a few days after the funeral to make sure all was ok on the day, discuss the form of acknowledgement for the newspapers and to let you know how much money had been collected at the service for your chosen charity. Our funeral Director can return this money to you or will offer to send a cheque on your behalf to the charity with covering letter to say who the donation was from. Most charities acknowledge the donation by returning letter to the family.

Costs for a funeral will vary depending upon what level of service you require from us and all this will be explained by our funeral director on his first visit and we will offer to provide you with a detailed estimate of your planned funeral.